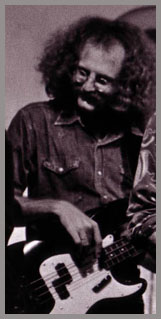 I got into the Honk band by osmosis.
In the mid-60's I was working at the Golden Bear in Huntington Beach and met Mark Turnbull. Mark was going to Newport Harbor H.S., as were Steve, Tris, Craig and Richard. I lived in Compton but could not stay away from the OC music scene. I recall meeting Steve one afternoon at Mark's. We sat around and listened to the first Procol Harum album, digging it. I met Craig and Richard at Mark's as well. We were always dreaming about being in a band and tried various combinations seeing if anything worked. Although Craig played sax (we were all Beatle guitar freaks) he was already a great player. I remember Richard with his shoelaces untied, very hip and funny. I first saw Tris in a band with Steve, Yesco Train, when they played the Talent Show at N.H.H.S. They were very tough. I loved Tris' drumming. Mark did a song and dance number that was stunning.
A few years and bands later everybody had moved to Laguna Canyon. I was in a band called Smiley Cayucos and Honk lived down the road from us. I remember seeing Steve standing on the corner in front of the Sunshine Health Bar with his new girlfriend, Beth. I drove by, had to turn around and run back to meet the new kid on the block. Beth was gorgeous, talented and fun. So at that time Honk was Steve, Beth, Tris, Craig, Richard and Don Whaley on bass. I would see them play and marvel at their music. During the next year or so, my band kinda wound down and Don left Honk. I walked down the road and said, "Let me play." And that was that
Little did I know that we were to be close friends and bandmates for 35 years and counting.
To find out more about my subsequent history and music, check out my website, willbrady.com.