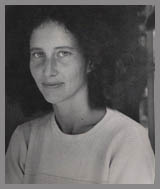 I first met the Honk band in 1970, shortly after they formed. There was a club in Huntington Beach named the Golden Bear which booked lots of great music and had a "Hoot night" on Monday nights. New musicians would show up to do a four song set trying to get gigs or just practice playing on stage. I showed up on a Monday night and met Honk for the first time. They had just formed and still had Mike Caruselle playing guitar, and they played the most interesting mix of jazz (Lambert Hendricks & Ross's My Analyst), rock and roll and country, with original material. Plus the keyboard player was really cute.
I'd come to California about a year before with my friends Doug Haywood and Jeff Gilkinson, to storm the record industry. Our manager, Martha Baird, knew a real music publisher, Mickey Goldsen of Criterion Music, and coincidentally he was Honk's publisher. I had learned some songs by a new guy, Jackson Browne, and showed them to the people at Criterion who liked them very well, tracked him down and signed him up. The publisher people didn't care too much for Jackson's voice, so they decided I should sing the demos for Jackson's material with their favorite band Honk. This was about a year and a half after the fateful Golden Bear night. In the process of making the demo for Jackson, Steve and I got together. Jackson did get signed on the strength of his own voice.
Some of the guys in the band thought they'd like a girl to sing background vocals and maybe play a little rhythm guitar, so I started tagging along to gigs and sitting in. It took about another theree months and a brand new saxophone player before they decided to make it official and vote me in. I sang little bits on the Five Summer Stories album, and co-wrote part of High In The Middle, but got a democratic chunk of the other albums they made.
I didn't start writing my own material until long after Honk had broken up, but I did some songs by my boyfriend and other Honk members. Also did covers of Heat Wave and some other great ideas that Will Brady came up with. I sang Somewhere Over The Rainbow, which was a bit of a joke at that time. Honk liked to be scandalous and pull in old songs of very high quality which had been overlooked or had unfortunate stereotypes attached, and do them in a way which brought back their original sense. At the big concerts when we would go into Rainbow, people would laugh, but they soon shut up. We also had a little spin-off group comprised of Will Brady, Craig Buhler and Richard Stekol, called The Tones, who did musical comedy songs acapella. They worked them up at the laundromat, and they were beautiful. The songs, I mean. The guys were raggedy.
Being in that band was more fun than anything. It still is.
most photos byCharlotte Foster Phil except the color one, by Nancy Coscia
To find out more about my subsequent history and music, check out my website, bethfitchetwood.com.